Working with Kate Schmitt's Singing Bones has been a phenomenal and healing experience. This review from Vivian Wagner really hits it on the head for me.
BREVITY's Nonfiction Blog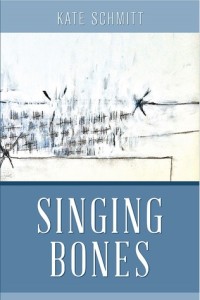 By Vivian Wagner
Kate Schmitt's Singing Bones came to me during a fragmented time of my life, and this book about suicide, depression, and storytelling spoke to me in deep, mysterious, and ultimately healing ways.
Ever since my dad shot himself several years ago, I have been alternately grief-stricken, numb, and inquisitive about his death. Why did he do it? What did it mean? And what does his suicide say about who I am and who I'll become?
Singing Bones is a fragmented quest for Schmitt to understand her grandmother's suicide, even as the author descends into an underworld of depression, self-mutilation, and suicidal thoughts. It's a memoir that takes the form of loosely interconnected flash essays, bits of poetry, epigrams, and other hybrid forms. In fact, the book's fragmentation is vital to its meaning, purpose, and overall effect. Her story could not have been told in the same way…
View original post 561 more words